Church made a big difference in my life when I was a kid. I loved my church! And I want our kids to think of church as a great, fun place where they learn about the God who loves them.
Summer is Lake Michigan on a sunny day, a cold drink on the back deck at twilight, and best of all, Father's Day in the Park! Our community worship service has become one of the highlights of the season for me. I can't wait to see all of you at Central Park on Sunday!
Last summer I was biking with friends in Southwest Michigan on a steamy day in July. We ventured out on a long trail and returned to the shores of Lake Michigan after a two-hour ride. We hadn't planned on taking a swim, but those waves looked too inviting. We went all in! And the cool water was refreshing.
The Psalms are the music of summer for us this year and I love it. There is so much to look forward to this season—more God Songs, our big Father's Day in the Park, and lots of events to help you and your family make new friends here at Calvary. (Remember what I said on Sunday, we need friends who share our delight in God, and there are so many delighted people here!)
The Rev. Francis Tebbe, director of spiritual services for Franciscan Health Dyer, Hammond and Munster, blesses with holy water expanded locations of the Dyer hospital's Family Health Center and Women's Specialty Center, during a recent, packed celebration over which he presided.
Summer is my favorite time of the year—relaxing on the back deck, taking long bike rides by the lake, gathering with friends to grill…and baseball season! I love it all. Summer is a new season in the life of our church, too. I've been looking forward to our new summer sermon series, God Songs, and I can tell you that we're already getting ready for our huge Father's Day in the Park event!
Join us this weekend as we begin a brand new series, God Songs: Expositions in the Psalms. I love this book and read from it every day so I feel like I've been preparing for this series for almost 30 years! This Sunday's sermon is entitled "Discovering the Psalms." You will be surprised, encouraged, and blessed. You don't want to miss it. Come and invite someone to join you.
What we want most for our children (and grandchildren) is their present and future happiness. There are so many important things we can do for our kids for their joy, but I believe with all my heart that the greatest thing we can do for them is to hand down our faith. This means we have to make an impression on them! How do we do that when it sometimes seems we aren't getting through at all? I'm talking about it this on Sunday.
I believe that the best way to change lives forever is by working as a team. Teamwork is everywhere at Calvary - Global Outreach team, worship team, Student Ministries team, Children's Ministries team, leadership team, Serve Teams. We even have a preaching TEAM! Yes!
Calvary Church sits in the small city of Valparaiso, Indiana and Nairobi Chapel is located in Nairobi, Kenya in Africa. These two entities may be miles and miles apart, but they share one, large goal: to have a church planted in every country on the continent of Africa.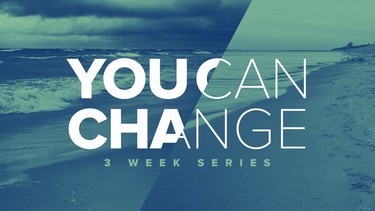 Last Sunday, we witnessed baptisms in all 3 of our Sunday morning services. The number of baptisms I've seen probably numbers in the thousands by now, but I will never get tired of watching people take part in this ancient ritual. It is rich with symbolism and is a literal reminder that with Jesus Christ lives are changed forever. The last lines we say—when a person is dipped back into the water and raised out—those lines say it all: "Buried in the likeness of His death; raised to walk in newness of life in Christ Jesus." It's a thrill to witness every single time.